LATEST NEWS
The 2018 AMAA winner of the best actress posted a video of herself dancing with her daughters

Watch video below:




Get link

Facebook

Twitter

Pinterest

Email

Other Apps
Most of the homes in the tiny Australian community of Uarbry have been destroyed as bushfires rage in some of the hottest weather on record.
More than 2,500 firefighters have been battling around 100 bushfires across New South Wales at the weekend. More than....
70 fires were still burning on Monday.
Fire Service Commissioner Shane Fitzsimmons said "most buildings" in Uarbry, in the centre of the state, had either been destroyed or damaged.
One local resident said nine of the 12 homes in the community had been burned down.
Across the state at least 30 houses have been destroyed and some rural areas have been evacuated. Two firefighters lost their homes while fighting blazes at other people's residences.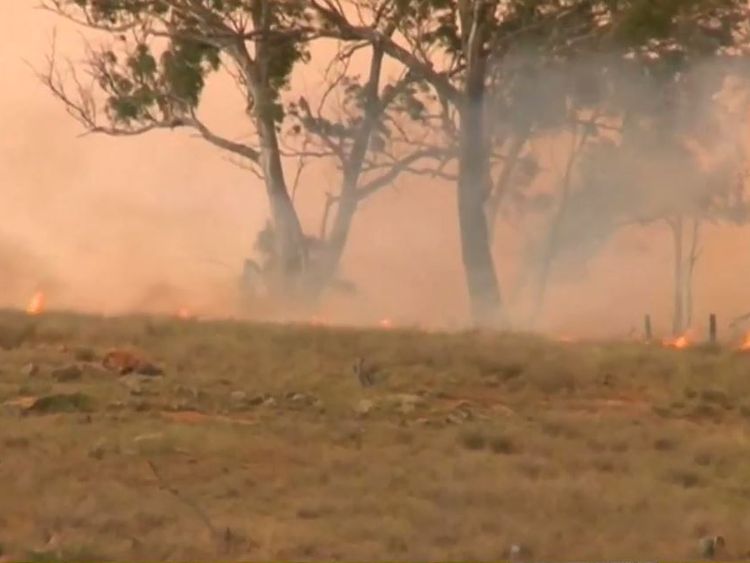 The Uarbry blaze, dubbed Sir Ivan, is being fanned by strong winds as temperatures topped 47C (116F) in some areas.
Mr Fitzsimmons said the fire was so "extraordinarily destructive" at its height on Sunday that it created its own thunderstorm with lightning.
He warned that many fires in the state were still out of control.
"We know that there are going to be homes lost. We know that there are going to be plenty of other buildings that have been destroyed," he said.
"There is machinery that has been destroyed and we are talking about livestock that has been destroyed as well."
Prime Minister Malcolm Turnbull praised the work of emergency workers, many of whom are volunteers.
"We have had in New South Wales the worst fire conditions on record and yet, the fires have been contained," he said.
"It could have been much worse and were it not for those great Australian firefighters, it could have been a truly disastrous weekend in New South Wales with those record temperatures."
One fire alone burned through 124,000 acres.
Temperatures are expected to begin rising again later in the week.

Get link

Facebook

Twitter

Pinterest

Email

Other Apps