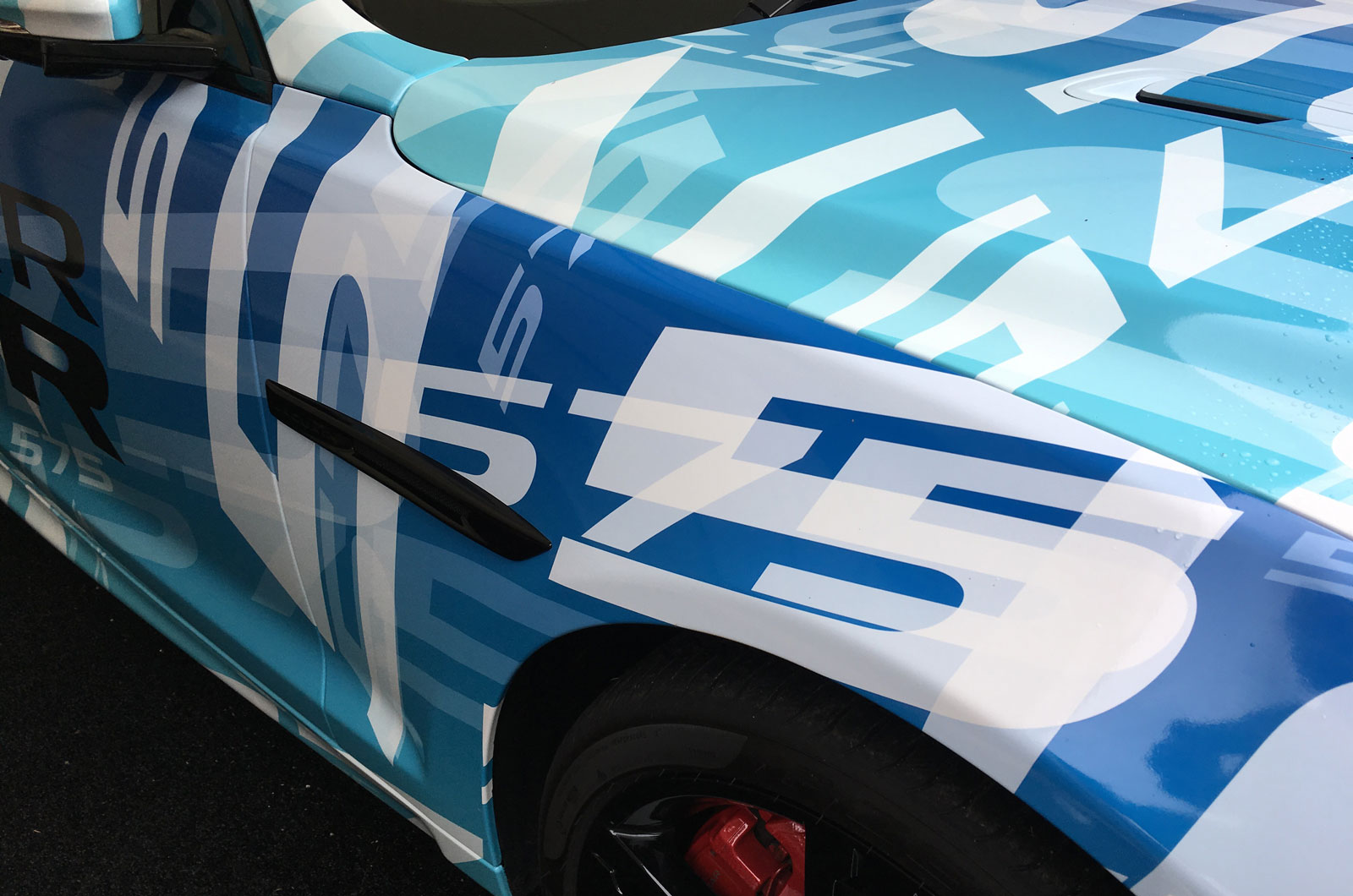 Despite confirmation that only an "XJ derivative" would be in attendance from Jaguar, the car was first spotted by Autocar's photographers in the First Glance paddock this morning, wearing light blue camouflage with the number 575 on it.
This suggests that the car's 5.0-litre supercharged V8 engine has been ramped up to F-Type R specification to produce 575PS, or 567bhp, and 502lb ft. That power peak is 25bhp more than its predecessor's.
This added grunt should ensure the 2017 super-saloon can accelerate from zero to 62mph in under 4.4sec and on to a top speed that nudges 175mph.
Jaguar appears to have lightly revised the car's exterior, with slightly more aggressive bumper designs and large-diameter black wheels on the demonstration model.
Once the car is officially revealed later this summer, it'll slot between the super-saloon classes of the Mercedes-AMG E 63 and upcoming BMW M5, the hot BMW arriving in August with all-wheel drive for the first time, and the S 63 and M760Li. As

such, expect a starting price of more than £92,000 for the XJR.
Jaguar will also run its most extreme saloon, the new XE SV Project 8, at Goodwood, as well as its I-Pace and I-Type Formula E car.