Court Sends Samsung's Billionaire Heir-Apparent To Jail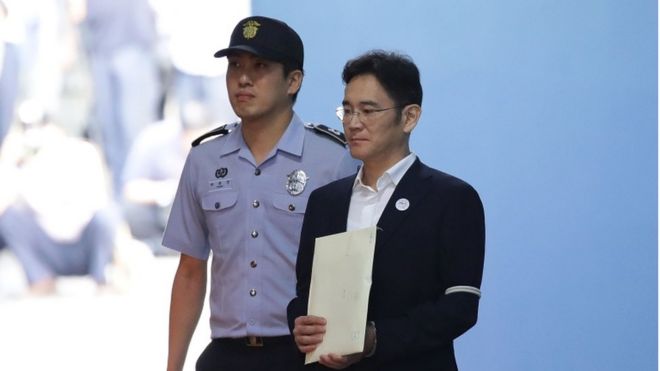 South Korean Court has sentenced Samsung's billionaire heir-apparent Lee Jae-yong to five years in prison for corruption.
.
The 49-year-old is accused of giving donations worth 41bn won ($36m; £29m) to non-profit foundations operated by Choi Soon-sil, a friend of South Korea's former President Park Geun-hye, in return for political favors.
Prosecutors said the donations were made to Ms Park's confidante to win government support for a big restructuring of Samsung that would strengthen Mr Lee's control over Samsung Electronics.
But Mr Lee's defense team said that the payments were signed off without his knowledge.
His lawyer said on Friday they would appeal against the court's decision.
"We are confident the ruling will be overturned," lawyer Song Wu-cheol told reporters after the ruling, according to Reuters.