The Special Adviser on Media and Publicity to President Muhammadu Buhari, Femi Adesina in an interview with Channels TV has said Nigerians should hope the president "remains whole."
He sat down with the Sunrise Daily host to dissect Monday morning's Presidential broadcast.
He said it was awesome receiving the president, that seeing him emerge from the plane was a "glorious moment."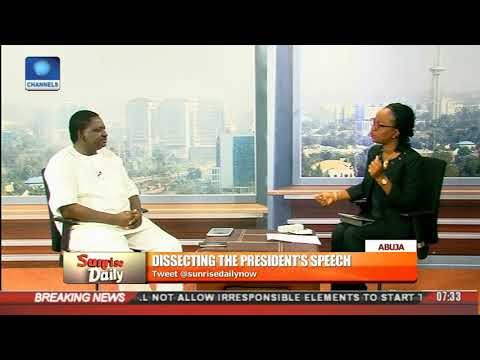 He also said he agrees with the president when he says Nigeria's unity is not negotiable. Nigeria cannot break up, he said.
Asked why the president did not address the health industry in his speech, after seeking medical solutions outside the country, Adesina said President Buhari is committed to uplifting every sector in Nigeria.
He said President Buhari will work toward improving the health sector, so that Nigerians will not have to travel outside the country for medical treatment.
He was also quizzed on whether President Buhari would be returning to the UK for another medical vacation.
Adesina said Nigerians can only hope that this does not happen. He said if there is any reason for him to travel, he will, as for the president to rule the country, he has to first stay alive.
Watch the full interview below: