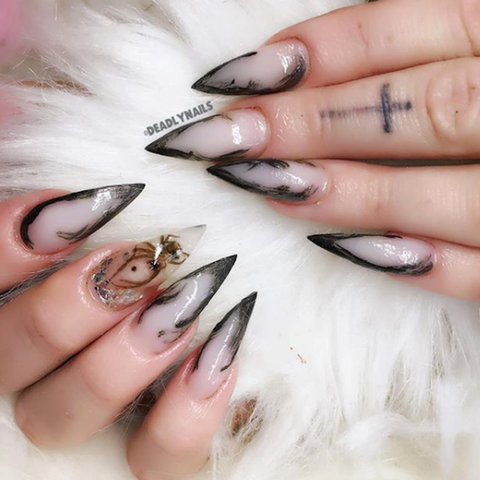 If you're one of those people who can't even deal with fake spiders on Halloween, I suggest you take a moment to compose yourself, because these manis are going to seriously freak you out.
Deadly Beauty and Nails Studio puts dead spiders, ladybirds, and other creepy creatures into their nail art.
See more photos below: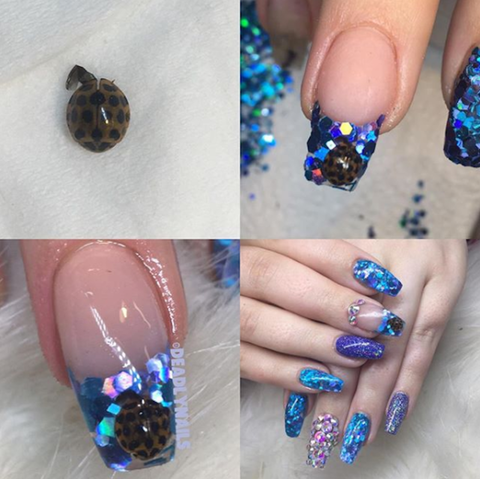 Those aren't the only carcasses they use. Tiny creatures like seahorses and discarded snakeskin are also embedded in the nails.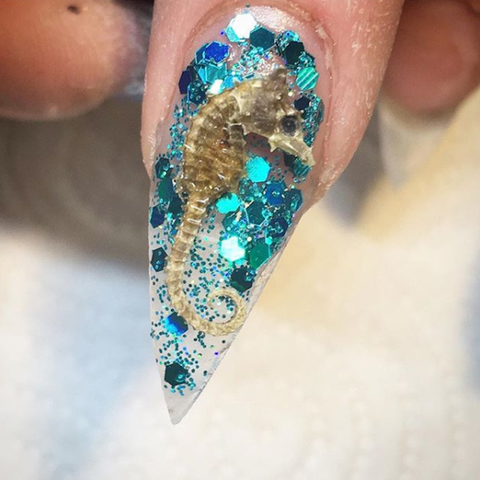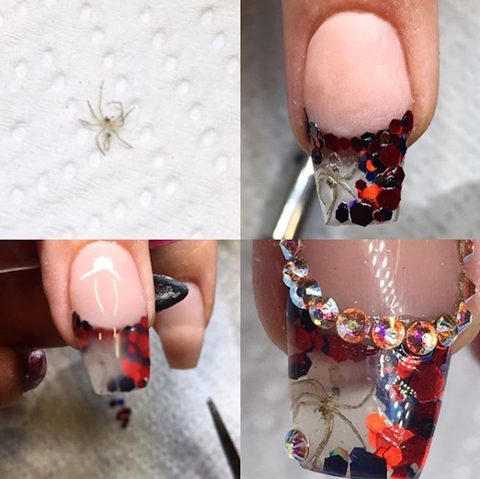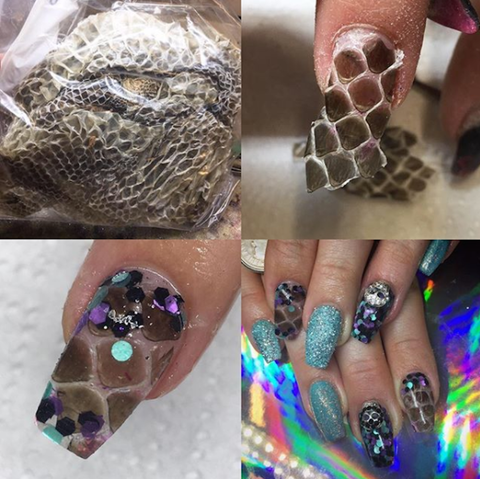 I wouldn't do this...not in my wildest dreams....