Spanish Media Reveals name Of Man Behind Las Ramblas Killings
A massive manhunt is under way in Spain for the man suspected of killing 13 people and injuring scores on Barcelona's Las Ramblas on Thursday.
Spanish media named the man being sought as 18-year-old Moussa Oukabir.
He is suspected of using his brother's documents to rent the van that mowed down people on the famous boulevard.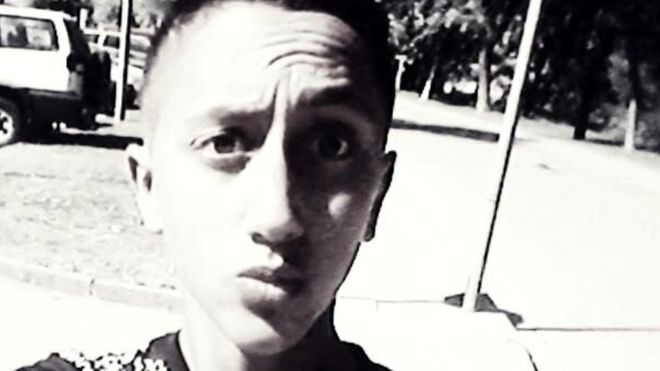 Hours later, police killed five suspected jihadists in a second vehicle attack in the town of Cambrils. A woman injured in that attack died later.
Police said the men killed in Cambrils were linked to the Barcelona attack, which the Islamic State group said it had carried out.
Spanish Prime Minister Mariano Rajoy condemned what he called a "jihadist attack" in Barcelona. He has announced three days of national mourning and a minute's silence was held at noon (10:00 GMT) on Friday.
Spanish media have quoted police as saying that they are seeking Moussa Oukabir, but they will not say directly that he is the man believed to have been behind the wheel of the van.
Two images of Moussa Oukabir have been used in the Spanish press, taken from social media.
The driver of the van fled on foot after mowing down tourists and locals on Las Ramblas.
Catalonia's Interior Minister Joaquim Forn, quoted by the Associated Press, said: "We had local police on the scene, but we were unable to shoot him, as the Ramblas were packed with people."
Spanish media say Moussa Oukabir rented two vans, the one used in the attack and another found hours later in the town of Vic, north of Barcelona, and intended as a getaway vehicle.
His brother, Driss Oukabir, was arrested after reportedly turning himself in on Thursday.
Reports suggest Driss, who is in his 20s and was born in Morocco, told police he was not involved and that his documents had been stolen.
Three other arrests have been made. Two of the men are Moroccan, and the third was born in Melilla, the autonomous Spanish city on the north coast of Africa.
Police said three of the arrests were made in the Catalan town of Ripoll and one in Alcanar after Wednesday's explosions.
They gave the ages of the arrested men as 21, 27, 28 and 34.