Though tongues and tribes may differ we are One Nation; One Nigeria and our strength and beauty lies in our unity.
Date: Sunday, October 1st.
Venue: Tafawa Balewa Square (TBS).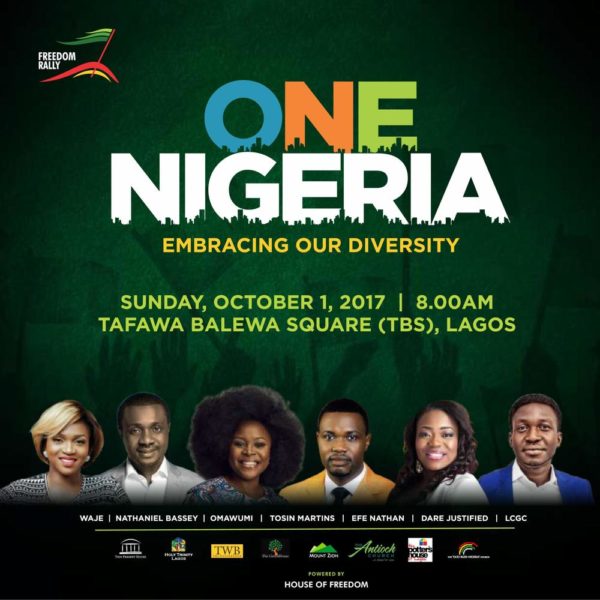 Time: 8 am.
As Nigeria turns 57, we embrace our diversity today for a unified future. Freedom Rally 2017 is an initiative of House of Freedom with a mandate of nation building presents a rally like no other. This year we are celebrating the beauty of Nigerian cuisine with a very innovative food court. Join us for a taste of homemade cooking .You don't want to miss this.
Kindly visit www.freedomrallynigeria.org/ to register and learn more about the rally