Fulani Herdsmen, under their official union Miyetti Allah Cattle Breeders Association of Nigeria (MACBAN), have called for the investigation of the Senate president Bukola Saraki over his comments on the proscription of secessionist group Indigenous People of Biafra (IPOB).
The group has said the Senate president's comments show that he hates Nigeria, President Muhammadu Buhari, and Fulani herdsmen, and he should step aside.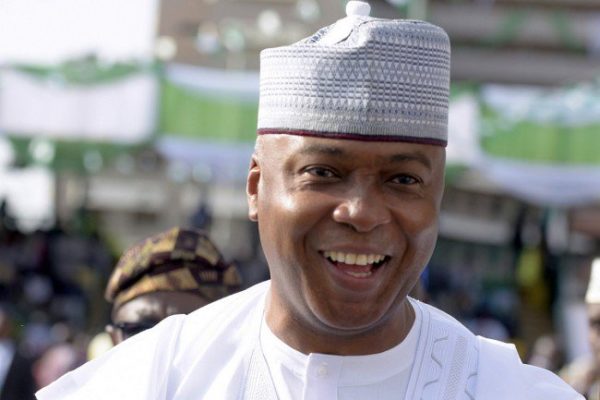 Photo Credit: NAN
According to Daily Post, the National Coordinator of MACBAN Garus Gololo made the statement during a press briefing in Makurdi.
He reportedly claimed that the actions of IPOB constitute more of a danger to the country than the clashes between herdsmen and farmers.
He said:
I think it is a high-time the Federal Government commenced full scale investigation into Senator Bukola Saraki's activities in the Senate. I doubt if that man has the interest of this country, Nigeria, at heart.
For the number three citizen to be saying different things from the government, which he is fully part and parcel of, shows that Saraki hates Nigeria, Buhari and Fulani herdsmen and as such, his leadership is in doubt and he should step aside.
We can't continue to have someone in power that would declare support for a group agitating to break up Nigeria. We are for one Nigeria and in unity we stand.
The ability of the government to declare IPOB as a terrorist group has saved the country from a premeditated war that could have led to the collapse of the unity and peaceful coexistence of Nigeria.